URBIS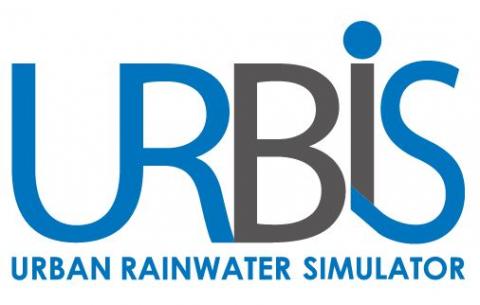 URBIS est un logiciel libre d'accès de simulation et d'aide à la décision en hydrologie urbaine, permettant d'évaluer et de comparer les performances hydrologiques de scénarios mettant en oeuvre différentes techniques alternatives de gestion des eaux pluviales, autonomes et interconnectées (toitures végétalisées, noues, bassins de rétention ou surfaces perméables) à l'échelle de la parcelle, pour des séries chronologiques de longue durée.
URBIS a été développé par le laboratoire DEEP de l'INSA Lyon, en partenariat avec les entreprises Nidaplast, Siplast et AS2C, avec un financement de l'OFB (Office Français de la Biodiversité).
---
URBIS is a free access software for simulation and decision support in urban hydrology, allowing to evaluate and compare the hydrological performances of scenarios implementing different independent or interconnected source control techniques for stormwater management (green roofs, swales, retention basins or permeable pavements) at the building and block scales, for long-term time series.
URBIS was developed by DEEP laboratory at INSA Lyon, in partnership with the companies Nidaplast, Siplast and AS2C, with funding from the OFB (French Office for Biodiversity).
VIDEO
TELECHARGEMENT / DOWNLOAD
Version 2.1 – 31 Mars 2022
Installation / Install :
Télécharger le fichier install_URBIS_2.1_x64.exe (lien activé à partir du 31 mars 2022) sur votre ordinateur, démarrer le fichier et suivre les instructions. Puis démarrer Urbis depuis l'icône installée sur le bureau. Fonctionne uniquement pour Windows 64 bits.
Download the install_URBIS_2.1_x64.exe file (link activated from 31 March 2022) on your PC, launch the file and follow the instructions. Then start Urbis with the icon installed on the desktop. Works only for Windows 64 bytes.
Nouvelles fonctions / New functions :
Irrigation des toitures végétalisées / Irrigation of green roofs
Apport d'un bassin versant externe / External catchment runoff input
Importation directe d'un projet Parapluie / Direct import of a Parapluie project
Infiltration possible par les parois des ouvrages / Possible infiltration through facilities walls
Corrections de bugs et améliorations diverses / Various bugs corrections and improvements
Version 1.3 – 25 Fév. 2021
Correction d'affichage de fenêtres / correction of windows display
Version 1.2 – 16 Nov. 2020
Prise en compte de l'ETP durant les pluies / Améliorations du code source Python
Accounting for PET during storm events / Improvements of the Pyhthon source code
 
Version 1.1 – 02 Nov. 2020
Amélioration du calcul du transfert d'eau au sein des toitures végétalisées avec stockage
Improved calculation of water transfer within green roofs with detention reservoir.
Version 1.0 - 03 Sept. 2020
PUBLICATIONS
DOCUMENTS DE REFERENCE / REFERENCE DOCUMENTS
EVOLUTIONS PREVUES / PLANNED EVOLUTIONS
modélisation des usages de l'eau de pluie stockée (alimentation des toilettes par exemple, reprise simplifiée du modèle de consommation d'eau des toilettes de la Thèse de T. Pouzol).
ajout de variantes des modèles et des types de toitures végétalisées
gestion connectée des toitures végétalisées, toitures terrasses et autres dispositifs de gestion à la source des eaux pluviales (capteurs low cost, modélisation Urbis et tests sur plateforme GROOF).
FORMATIONS / TRAINING COURSES
Autres formations en préparation / Other training courses in preparation
MSc course M13 "Integrated urban water management", GCU Department, INSA Lyon: 2020, 2021, 2022.
Stage de formation professionnelle GRAIE - INSAVALOR " Gestion des eaux pluviales à la source" : Roanne (42), 5-6 nov. 2019; Lyon, 19-20 nov. 2020.
Stage "Conception et dimensionnement des ouvrages de gestion à la source", Vienne (38), 4-5 avril 2022.
DONNEES DE PLUIE ET ETP / RAINFALL AND PET DATA
En préparation / In preparation